Blog Introduction: Pizzettas are mini pizzas that are perfect for a quick snack or appetizer for your guests. There are a plethora of flavor combinations that you can try, but here is a recipe that will surely tantalize your taste buds – fig and prosciutto pizzettas. This recipe is straightforward and easy to follow. So, let's get into the details and learn how to make these delicious pizzettas at home.
Fig and Prosciutto Pizzettas Recipe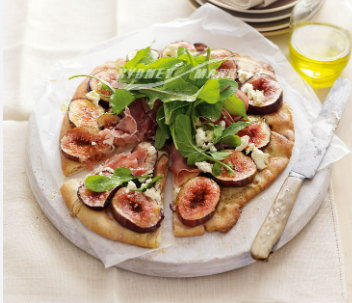 Ingredient list
Following Fresh Ingredients are required for Fig and prosciutto Pizzettas Recipe
Pizza dough
Olive oil
Figs
Prosciutto
Arugula leaves
Salt
Pepper
Balsamic glaze
How to make Fig and prosciutto Pizzettas
Preheat your oven to 375°F (190°C).
Roll out the pizza dough into small circles, around 3-4 inches in diameter.
Place them on a baking sheet lined with parchment paper and brush them with olive oil.
Cut the figs into thin slices and place them on top of the dough circles.
Tear the prosciutto into small pieces and place them on top of the figs.
Season with salt and pepper to taste.
Bake in the preheated oven for 12-14 minutes, or until the edges of the pizzettas are golden brown.
Remove from the oven and top them with arugula leaves and a drizzle of balsamic glaze.
Tips and Tricks for a better taste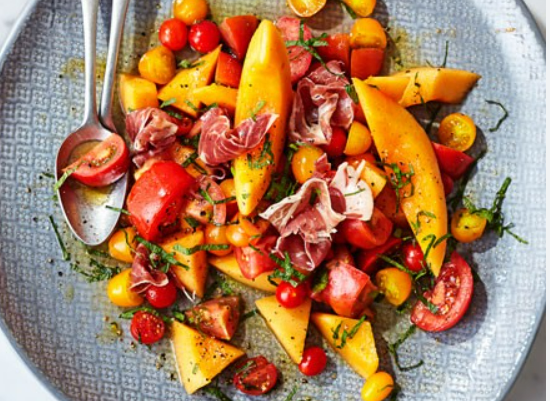 If you don't have pizza dough, you can always use pre-made pizza crusts or even English muffins.
For a vegan version, you can substitute the prosciutto with vegan bacon or omit it altogether.
Don't have figs? Try using other fruits like pears or peaches.
Experiment with different toppings like goat cheese or honey.
Summary
Fig and prosciutto pizzettas recipe are a delightful combination of sweet and salty flavors that will elevate your snack game. With simple ingredients and easy instructions, this recipe is perfect for a quick and tasty meal. Whether you're hosting a party or just want to enjoy something different, give this recipe a try and impress your guests or yourself with a unique and delicious dish.