Tasty Egg White Frittata Recipe: If you're looking for a breakfast recipe that is both healthy and delicious, egg white frittata is the perfect choice. Frittatas are an Italian specialty and have a wide variety of recipes. However, egg white frittatas are perfect for those who want to enjoy a tasty breakfast without worrying about their calorie count. In this blog post, we're going to share with you a simple and easy recipe to make a tasty egg white frittata that is both delicious and low in calories.
What is Egg White Frittata?
An egg-based dish, the egg white frittata, tantalizes taste buds as it harmoniously combines egg whites with a cornucopia of vegetables or meats one may possess at hand.
How to make Egg White Frittata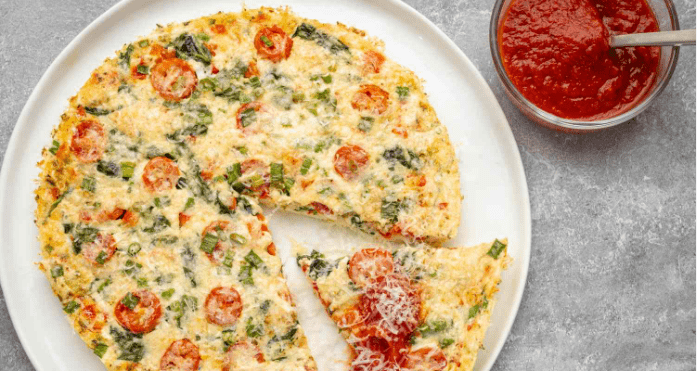 Recipe features
This high-protein frittata features a base crafted from egg whites and cottage cheese. It's a delicious combination that delivers an excellent protein boost.
These indulgent bites, with their fluffy, creamy texture reminiscent of custard, are guaranteed to bring joy to everyone who tries them!
An egg white frittata is a versatile dish that shines at every meal! Kickstart your day with a delightful breakfast, power through lunch with a protein-packed option, or savor an elegant and fuss-free weeknight dinner. Its flexibility knows no bounds!
Ingredients:
The ingredients in a frittata are essentially identical to those in an omelet, but the cooking process for a frittata is easier.
8 egg whites
1/4 cup of milk
1/4 cup of cheese (cheddar or parmesan)
1 teaspoon olive oil
1 red pepper
1 onion
Salt and pepper to taste
Steps on how to make Egg White Frittata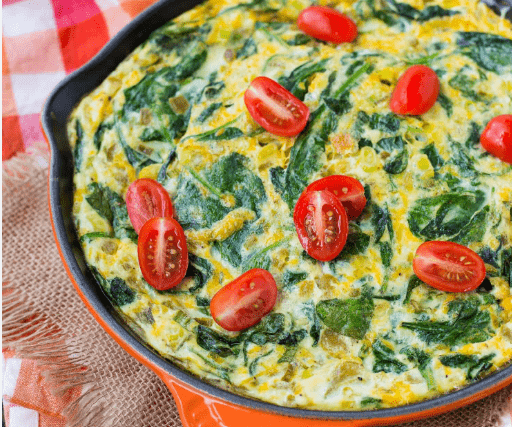 Preheat your oven to 350°F (180°C).
In a mixing bowl, whisk together the egg whites, milk, and cheese. Season with salt and pepper.
Take a non-stick skillet and heat it over medium heat. Add a teaspoon of olive oil and spread it evenly.
Add the chopped onion and red pepper and sauté for a couple of minutes until they are soft.
Pour the egg mixture into the skillet. Keep stirring it for a few seconds until the ingredients are well combined.
Put the skillet in the oven and bake for about 20 to 25 minutes or until the frittata is just lightly browned and set.
Let it cool for a few minutes before you slice it into wedges.
Tips for better taste
Substitute vegetables with your favorite ingredients like mushrooms, spinach, or tomatoes
Instead of milk, add a low-fat cream for more flavor
For an extra protein, add chopped ham or browned sausage to the egg mixture
Final Words:
Egg white frittata is a great breakfast recipe that is perfect for those who want to enjoy a healthy and low-calorie meal. The recipe we shared above is easy to make and can be customized to suit your taste. With this recipe, you can get creative and add your favorite vegetables or meats into the mix. Plus, it's so easy to make that you can just wake up and make one for breakfast even on a busy weekday. So go ahead and give it a try – we guarantee that you'll love this tasty frittata recipe!
Video on Egg White Frittata
FAQs
How do you make Costco Egg White Frittata?
For best results, use an oven or toaster oven. Preheat the oven to 350°F. Take the Frittata(s) out of the packaging and place them on a baking sheet. Bake for about 18 minutes. Alternatively, you can heat them in the microwave by placing them in the bag and microwaving on high for approximately 45 seconds.
What's healthier frittata or omelette?
A frittata, often compared to quiche, offers a healthier alternative as it lacks the crust. Its benefits resemble those of an omelet. When preparing it at home, you have the freedom to load up on vegetables and effectively manage the amount of oil used, further enhancing its wholesome appeal.
How do you make egg whites taste better?
Heat the pan over medium-low heat. Add a pinch of pepper flakes and wait for them to start sizzling and dancing. Now, gently pour in your egg whites and allow them to set for a few seconds. Use a rubber spatula to carefully and occasionally move them around the pan.
Should I add milk to my frittata?
To achieve the perfect moisture and creaminess in a frittata, it's crucial to add a touch of dairy. For every twelve eggs, incorporate half a cup of your preferred dairy option, whether it be cream, whole milk, sour cream, yogurt, crème fraîche, or even cottage cheese. This addition will elevate the texture and flavor of your frittata to new heights.