Pav Bhaji Recipe is one of the most loved and popular street foods in India. No matter where you go, you can always find street vendors selling this delectable dish. If you love to experiment with food or enjoy trying out new recipes in your kitchen, you've come to the right place. Today, we will share an authentic Pav Bhaji recipe that'll give you the perfect flavors of this dish in the comfort of your home. So, get ready to tantalize your taste buds with this mouth-watering dish.
Steps of Pav Bhaji Recipe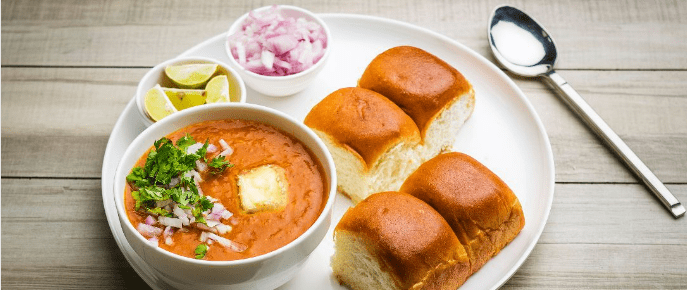 Ingredients:
For a good and tasty Pavbhaji, Here is the Pav Bhaji Recipe ingredients list:
2 cups mixed vegetables (peas, carrots, cauliflower, and potatoes)
1 large onion, finely chopped
1 large tomato, finely chopped
1 tsp ginger-garlic paste
1 tbsp oil
1 tbsp butter
2-3 green chilies
2 tsp pav bhaji masala
Salt to taste
Lemon wedges
Coriander leaves
Pav buns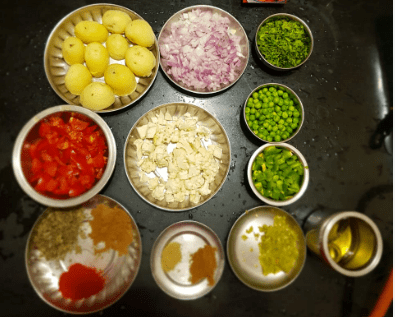 Also Read
Method of Bombay Pav Bhaji Recipe:
Begin by boiling all the vegetables until they are tender. Then drain the water and mash them finely with a masher.
Heat a pan with oil and butter on medium flame. Add chopped onions and sauté until translucent.
Add ginger-garlic paste and green chilies to the pan and fry them till fragrant.
Add chopped tomatoes and fry until they're soft and mushy.
Now it's time to add the pav bhaji masala, salt, and mashed vegetables. Mix them well and continue to simmer for 5-10 minutes.
Add some freshly chopped coriander and take it off the flame.
Toast the pav buns on a tawa with some butter.
Serve hot with lemon wedges, chopped onions, and coriander leaves.
Tips:
For a variation in the pav bhaji masala recipe, you can add some grated paneer on the top while serving.
Adjust the spices as per your taste.
Serve with some kachumber salad for a complete meal.
Use a non-stick pan to prevent burning and ensure even cooking.
Final Words
Pav Bhaji is surely a dish that can be relished by everyone – from kids to adults. This best pav bhaji recipe is very easy to make and can be prepared in less than 30 minutes. So, next time you want to cook something quick and delicious, give this recipe a try. Don't forget to share your feedback with us in the comments section below. Happy cooking!
FAQs
What is pav bhaji pav made of?
Bhaji is a delectable and nourishing amalgamation of vegetables, featuring a medley of potatoes, cauliflower, peas, carrots, and onions. It is infused with the flavors of bhaji masala, a spice blend akin to chaat masala but with a mild kick. Served alongside the pav, a delightfully soft and buttery bun, this culinary creation is truly a gastronomic delight.
Is pav bhaji healthy or unhealthy?
Although Pav Bhaji may be delicious, it is not considered a nutritious choice. The dish is rich in fat and calories due to frying the vegetables in substantial amounts of oil. Additionally, the bread roll is high in carbohydrates and lacks fiber.